The 1st St Combs Boys' Brigade has been in existence since 1934 and is one of the few companies to carry on throughout the Second World War. The company of 33 boys meets in the St Combs Community Centre. This is a fantastic centre with excellent facilities.  The boys meet on a Tuesday evening between 6 and 9 p.m. with the three sections, Anchor, Junior and Company Sections.  The programme is varied and attractive and is a mixture of drill, physical times and badge work.  We are working hard to recruit additional helpers and lads. They are affiliated to the Buchan Battalion which consists of 10 companies. In addition to their normal activities, they participate in most of the Battalion events and attend Lonmay Church for their dedication service and for special services such as Armistice.
Boys' Brigade Dedication Service 2017
(click on an image to enlarge)
Members of 1st St Combs Boys' Brigade Company had their Dedication Service on Remembrance Sunday 2017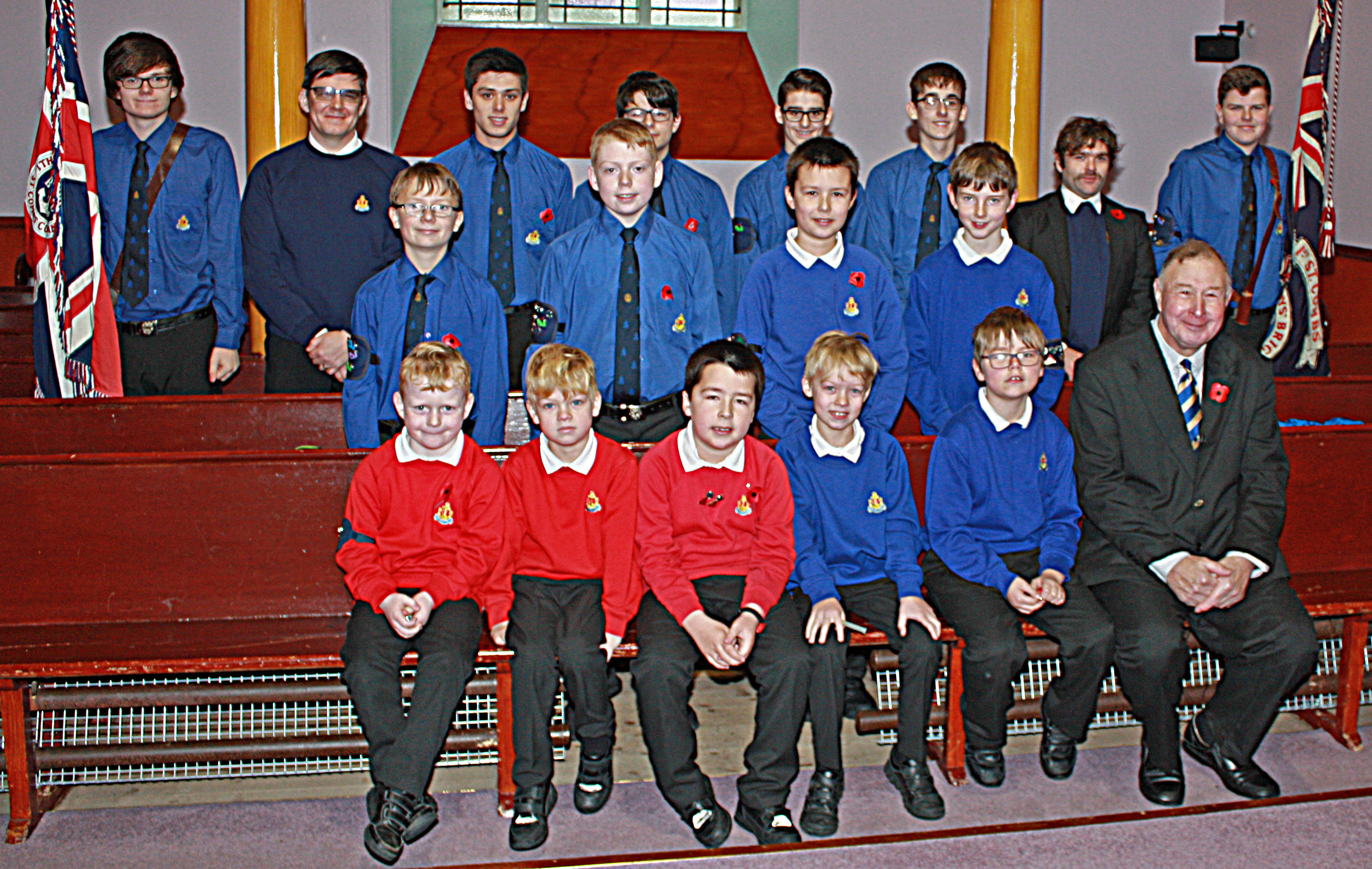 On Remembrance Sunday 2017, Company Captain Sandy Gavryluk presented framed letters to the Session;  these showed the dates on which the 1st St. Company of the Boys Brigade was formed.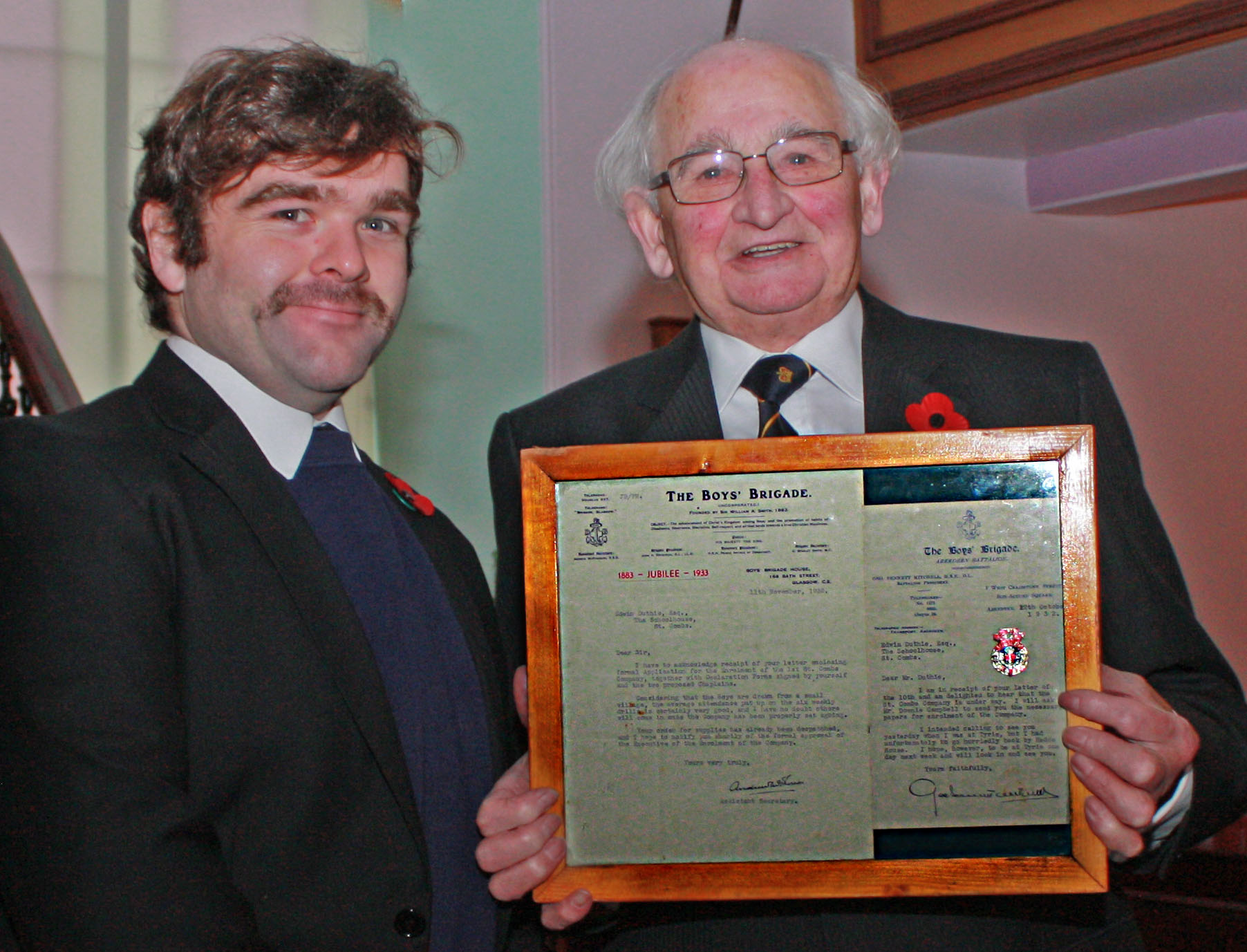 For earlier entries that have now been deleted from this page,  see the Archive page of this website.