20 children regularly attend Sunday School (The Kirkie) in St. Combs when they are not involved in special services at the church.
Sunday School is held each Sunday during term time in the small hall at The Kirkie in St Combs.  Up to 20 children attend, and are well supported by parents.  They have a Bible story with relevant songs and activities in a large group then split into two smaller groups with the older children looking further into the bible story and relating it to their own lives.  At this point the younger children take part in more practical hands on activities or movement activities linked with the chosen bible story. There is also singing of Junior Praise hymns or other songs chosen by the children to fit the theme.  The session always closes with a prayer and on frequent occasions this is either chosen or written by the children themselves.  Four times a year they attend Lonmay church where they often present a 'play' based on the stories that they have learnt that term for the fellowship.  This is always greatly appreciated.  Attendance is regular and for a small area is well supported. In addition, there are three family services held each year, to which the children and parents are encouraged to attend.
Betty Ross Award
Each week the children and parents are given the opportunity to nominate a child who they feel has been most helpful, kind, considerate and supportive, then at the end of each term the most worthy child is awarded the Betty Ross award which Betty herself was delighted about, a great way to keep Betty's memory alive and with us.
Recent Sunday School Events
(click on an image to enlarge)
Betty Ross Award September 2019
The Award was presented to Emma and Joshua
Winners of the Betty Ross Award July 2019
Kyle McDonald and Madison Cooper
Winners of Betty Ross Award December 2018
Finley Pirie and David Buchan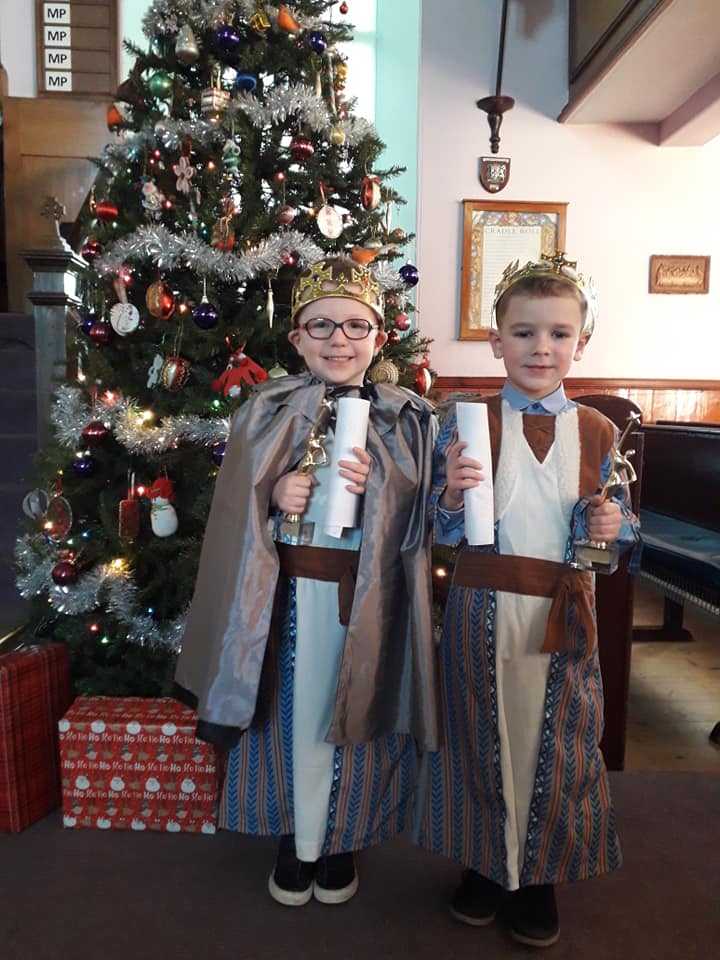 Sunday School Christmas Nativity scene 2018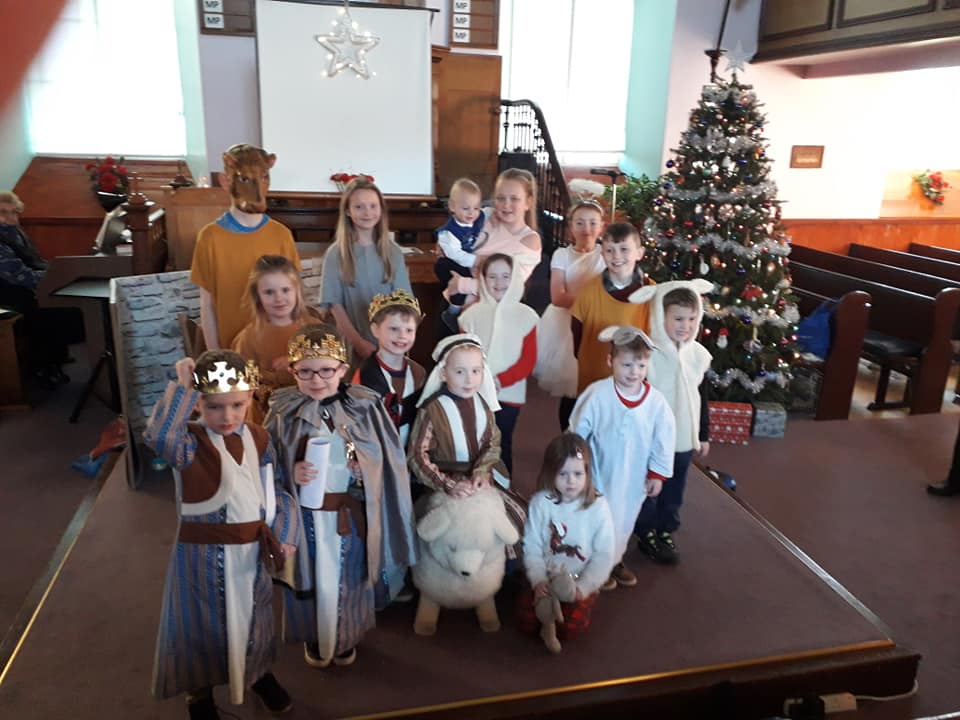 Winners of Betty Ross Award October 2018
Hannah Stephen and Orla McDonald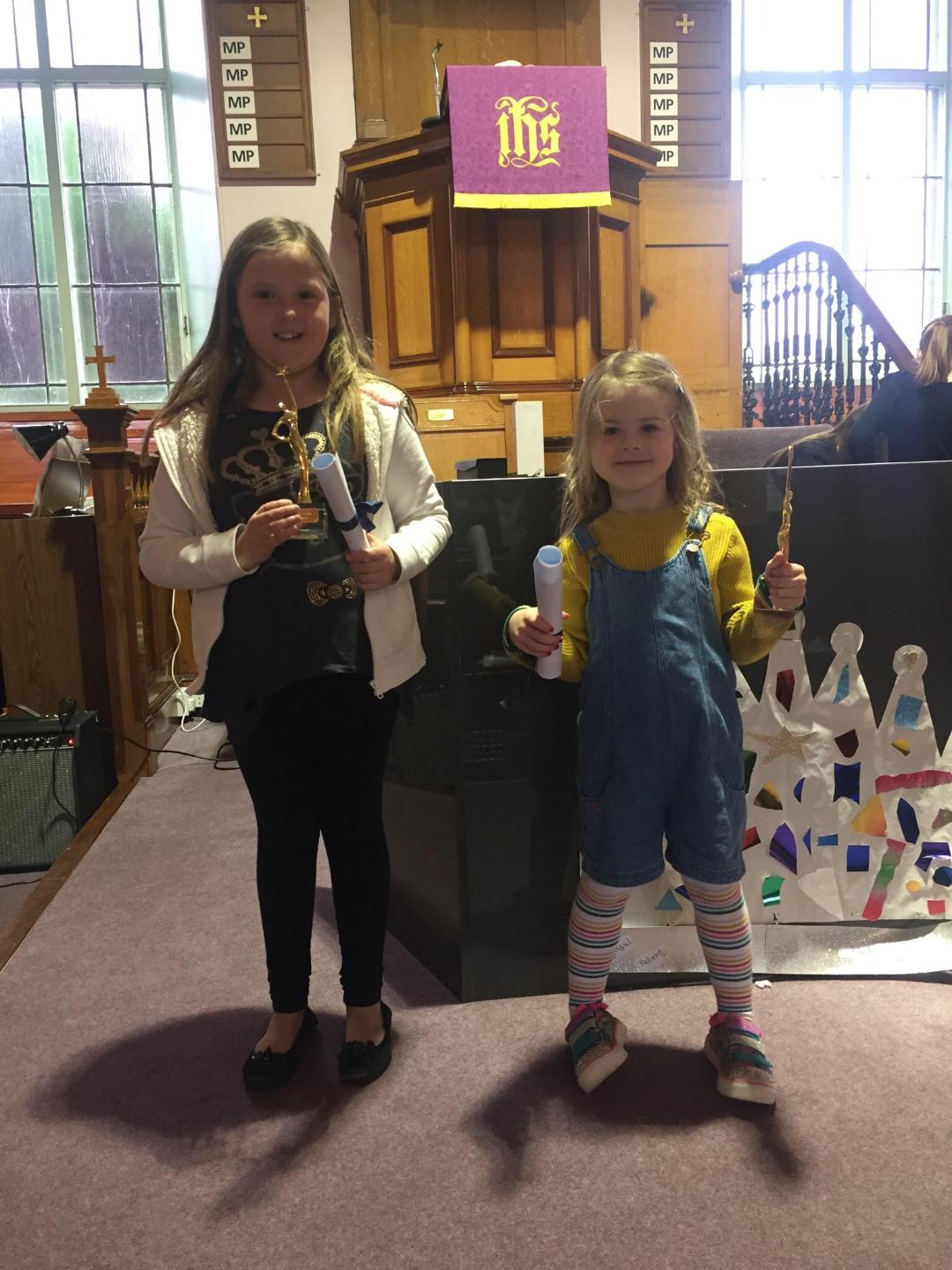 Sunday School prize giving 1st July 2018

Plants grown by the Sunday School were given away to the congregation at the end of the service:
Gordon, our Interim Moderator, presented the Betty Ross Award to Emma Buchan and Jointly to Emma and Adam Mesko (In Adam's absence):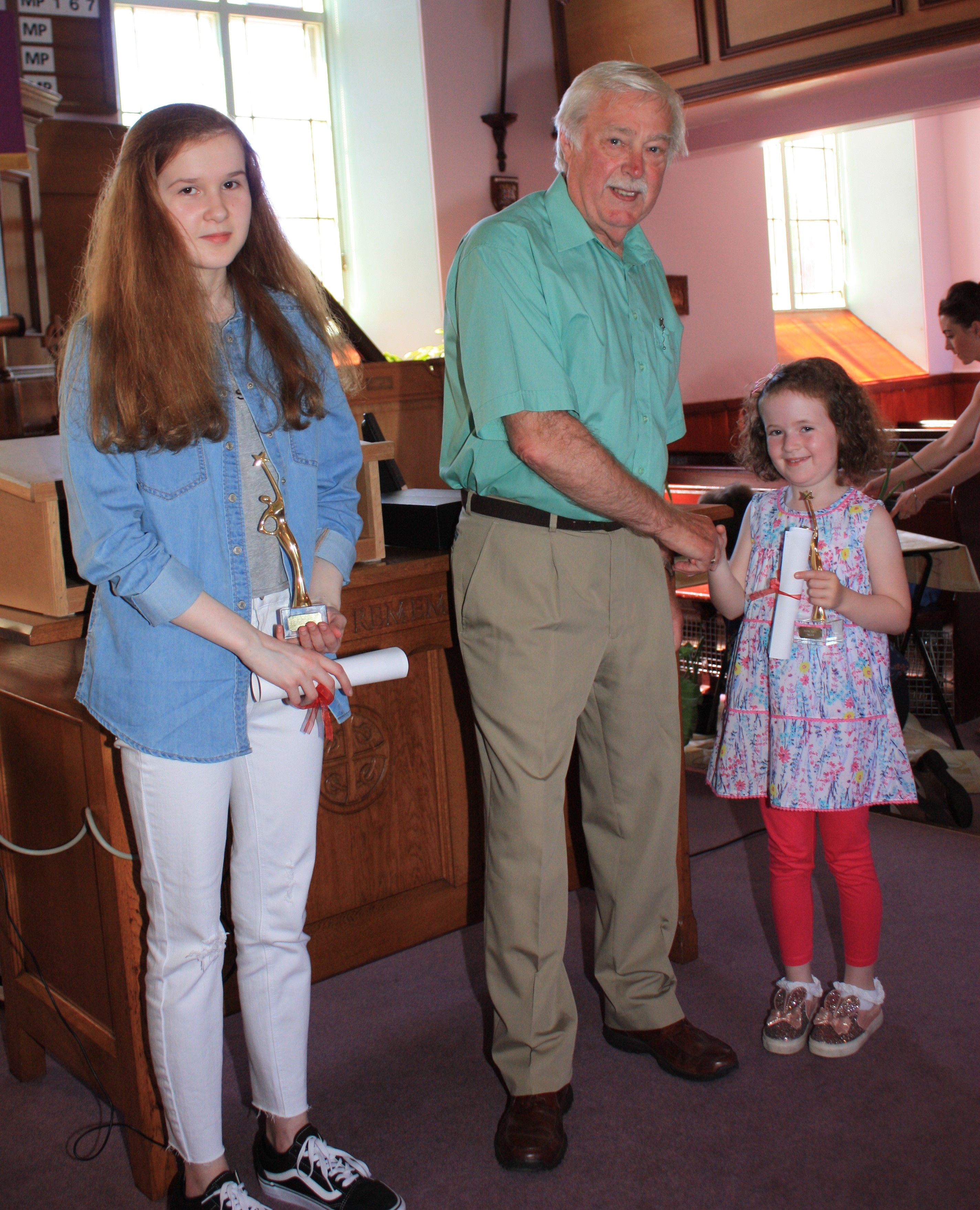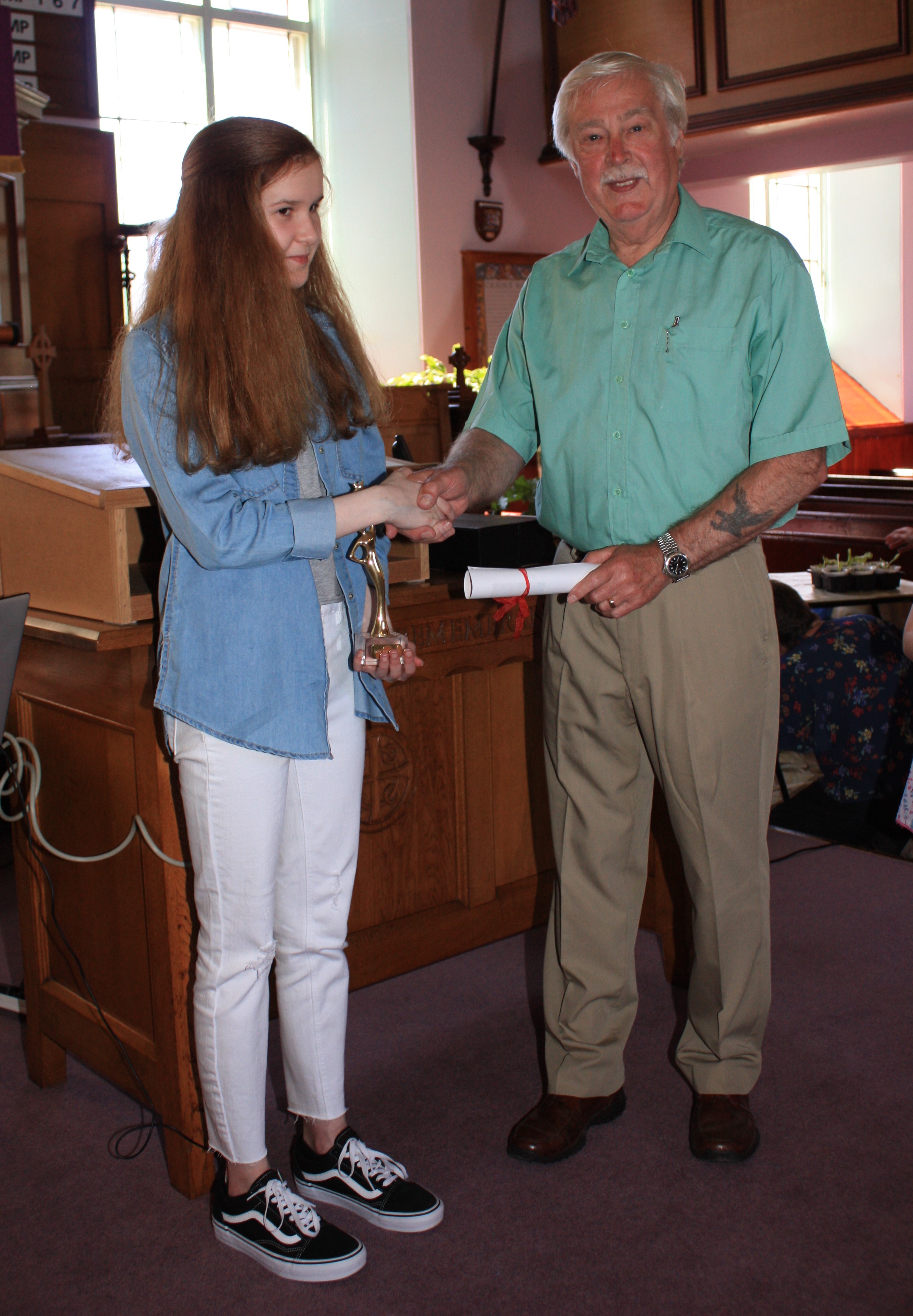 Sunday School service, March 2018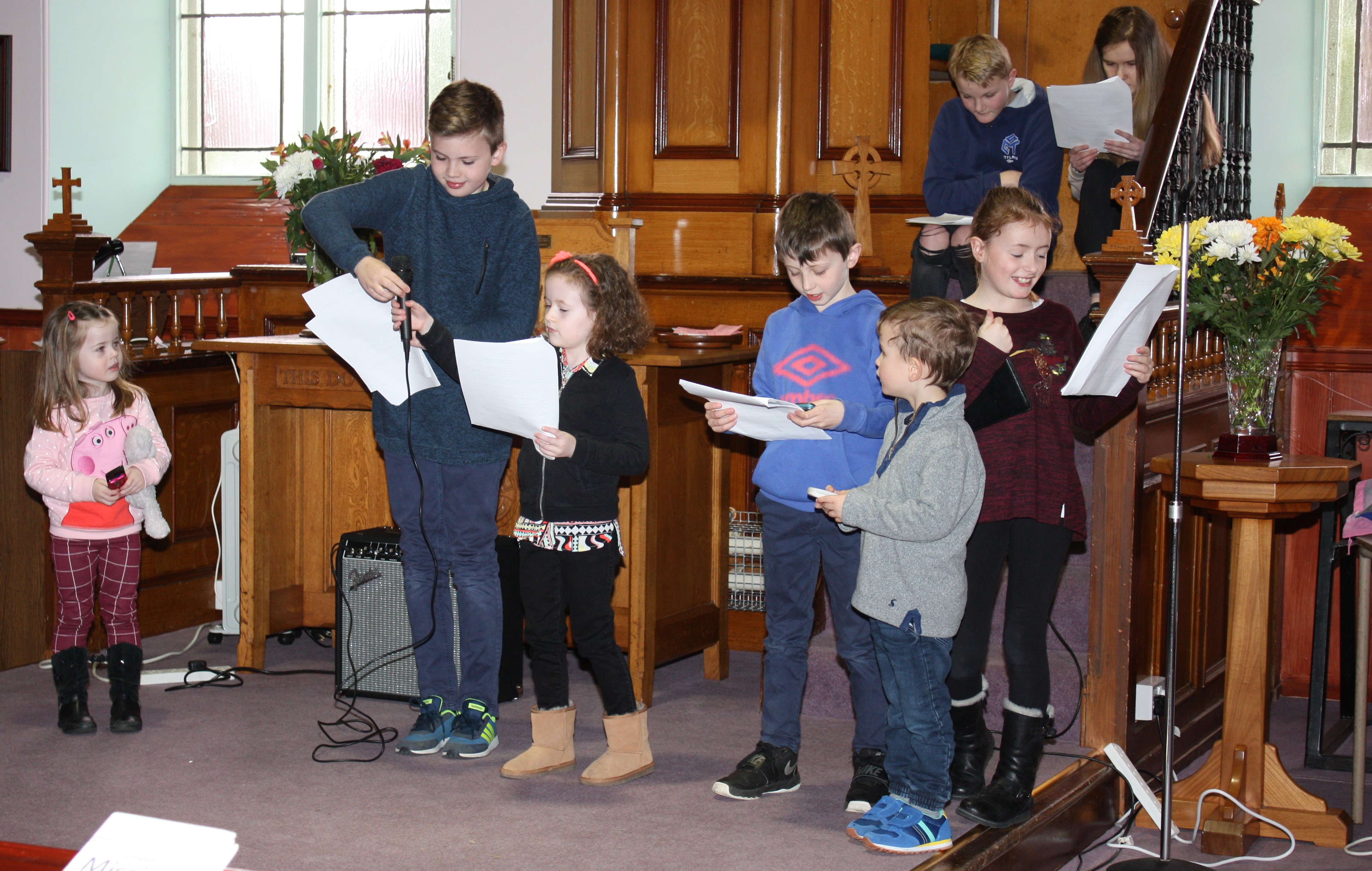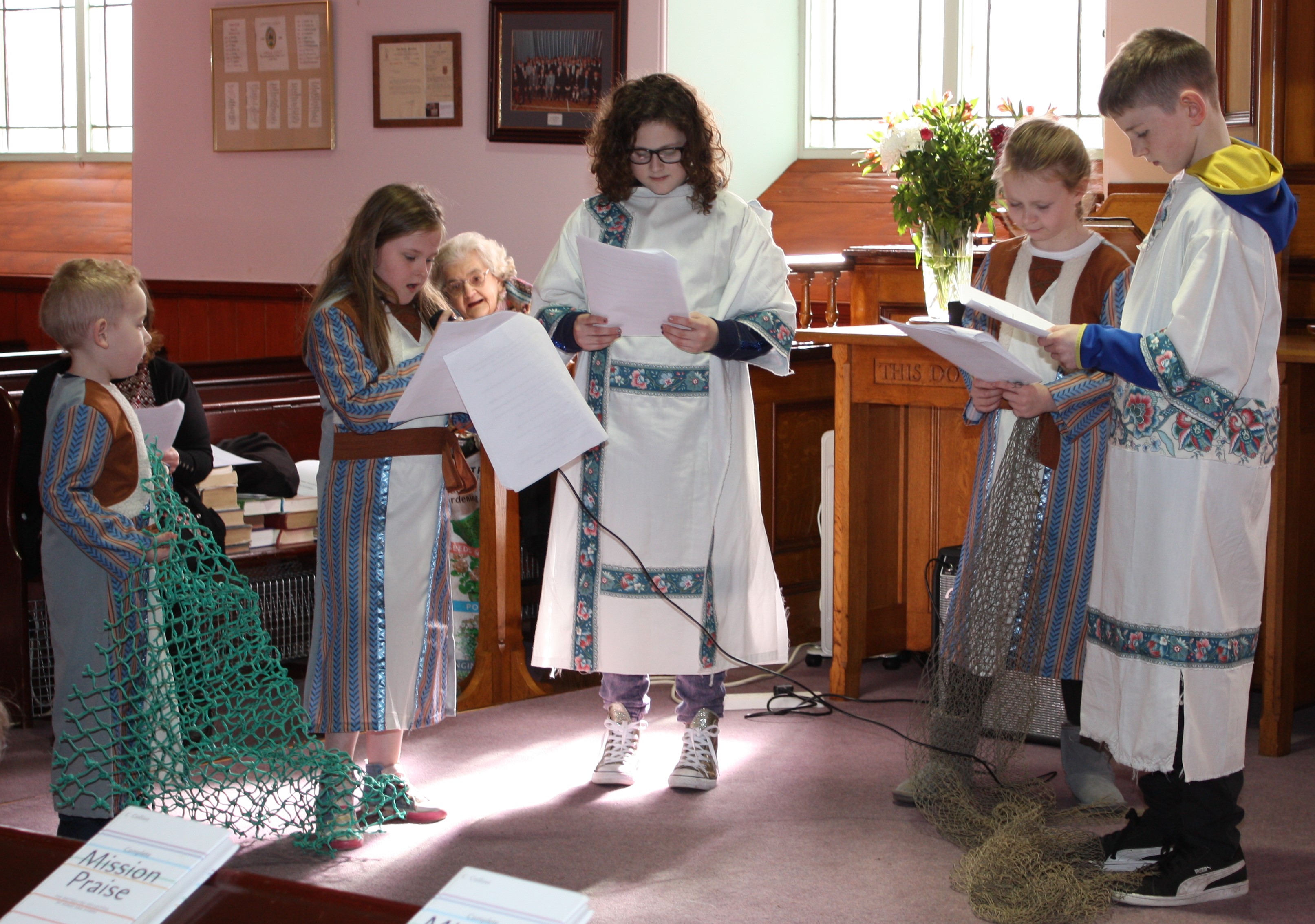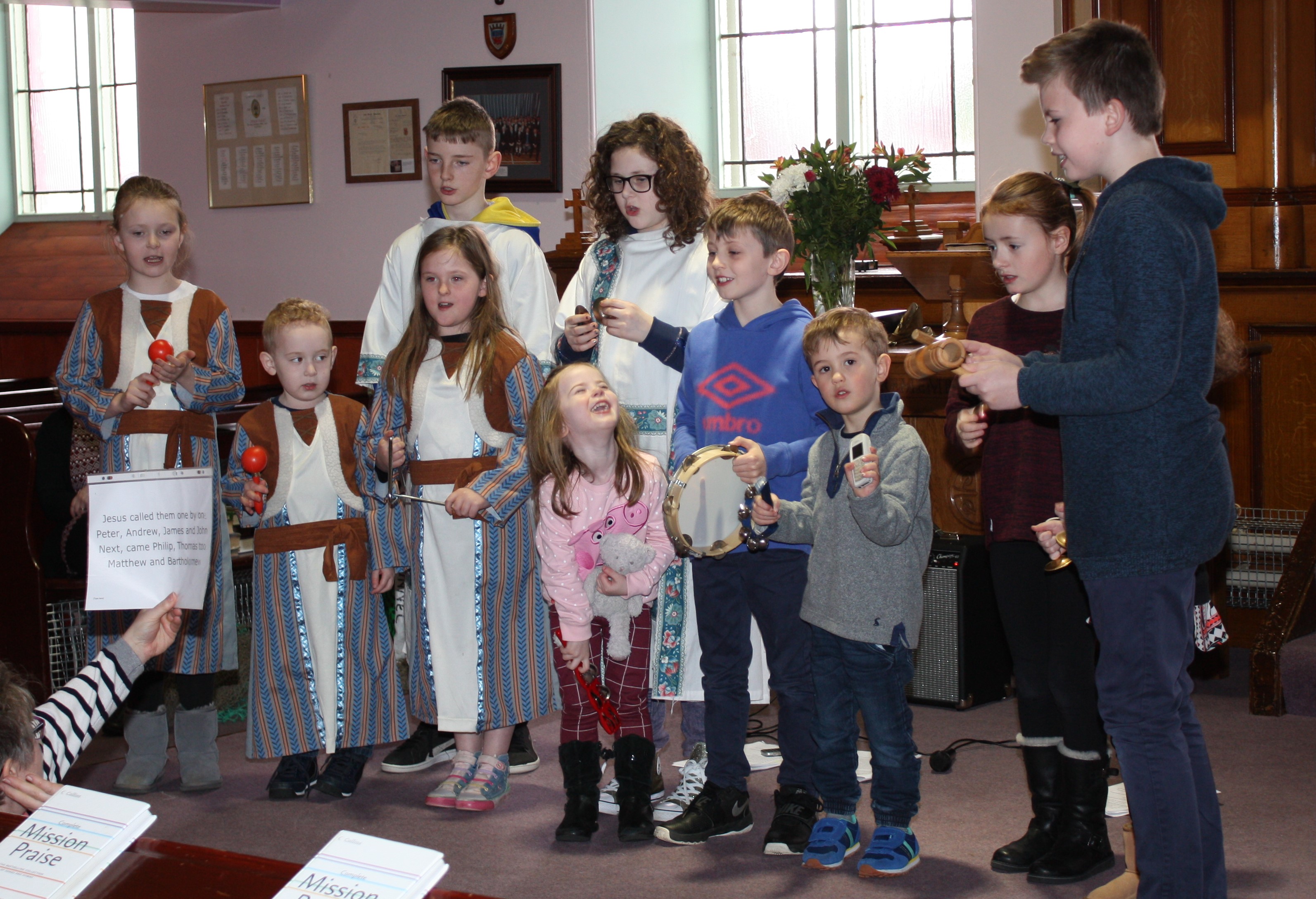 Presentation of the Betty Ross Award to Liam and Alissa at the end of the service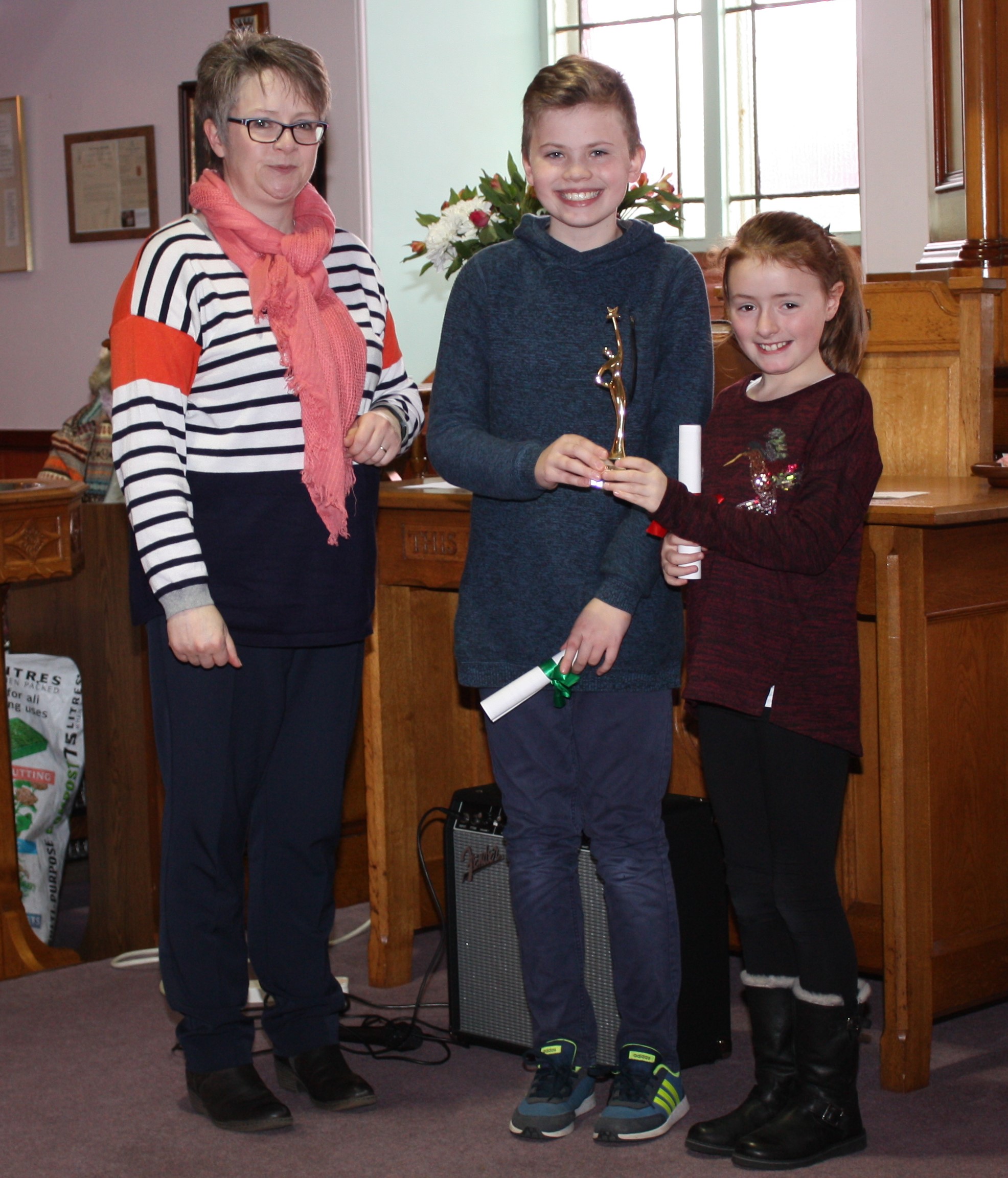 Sunday School Christmas Service 2017 
The Sunday School children enacted scenes from the Christmas Story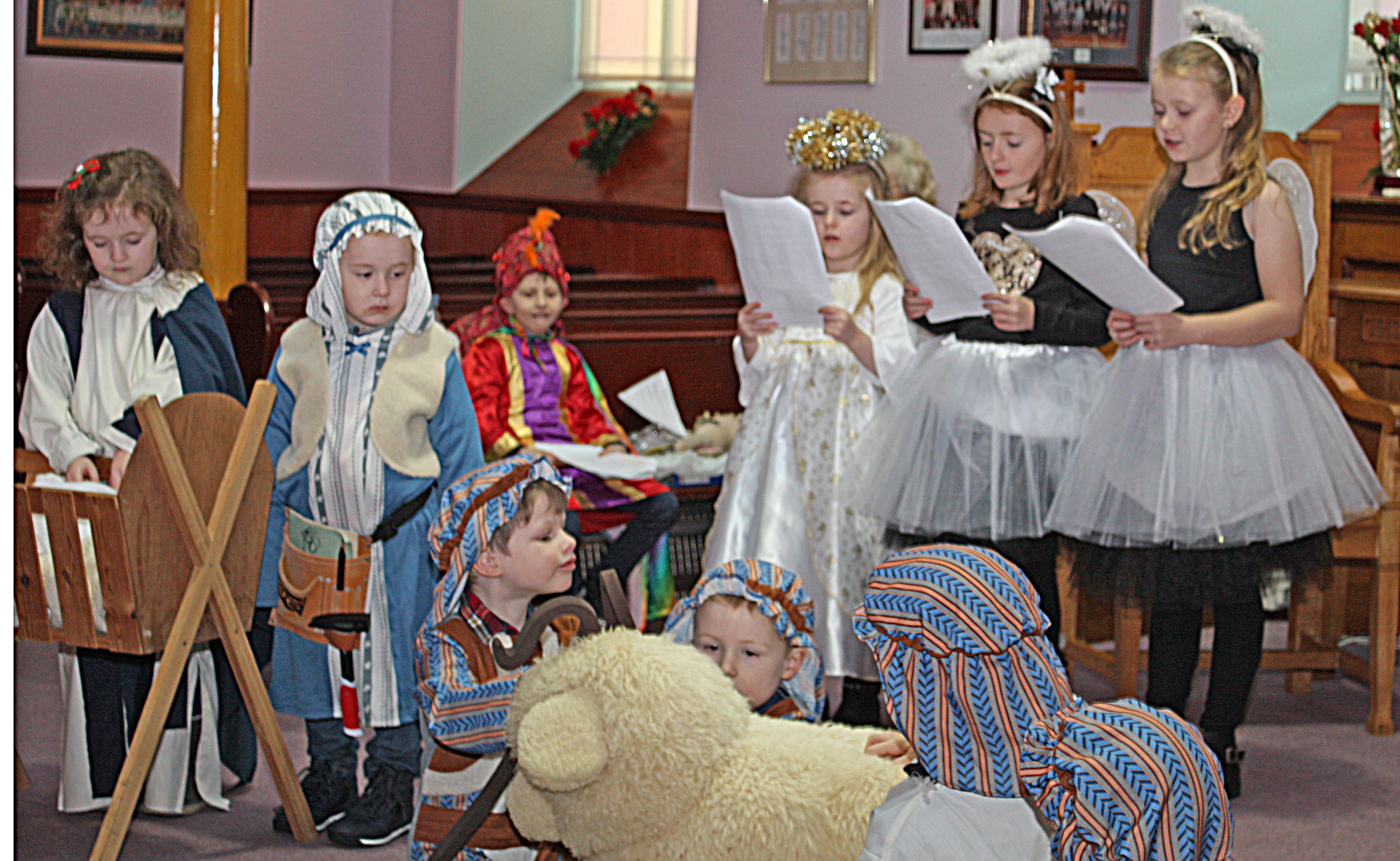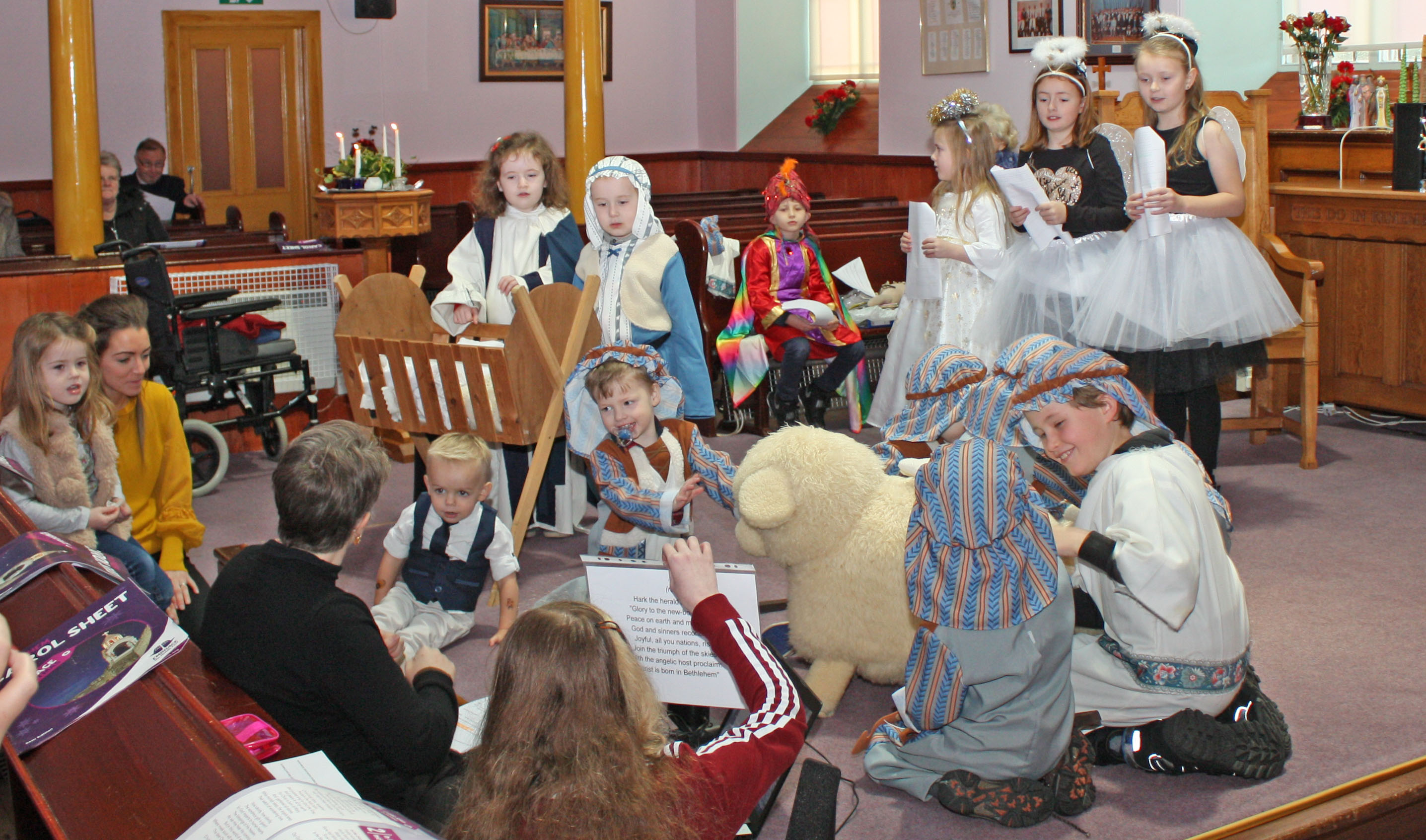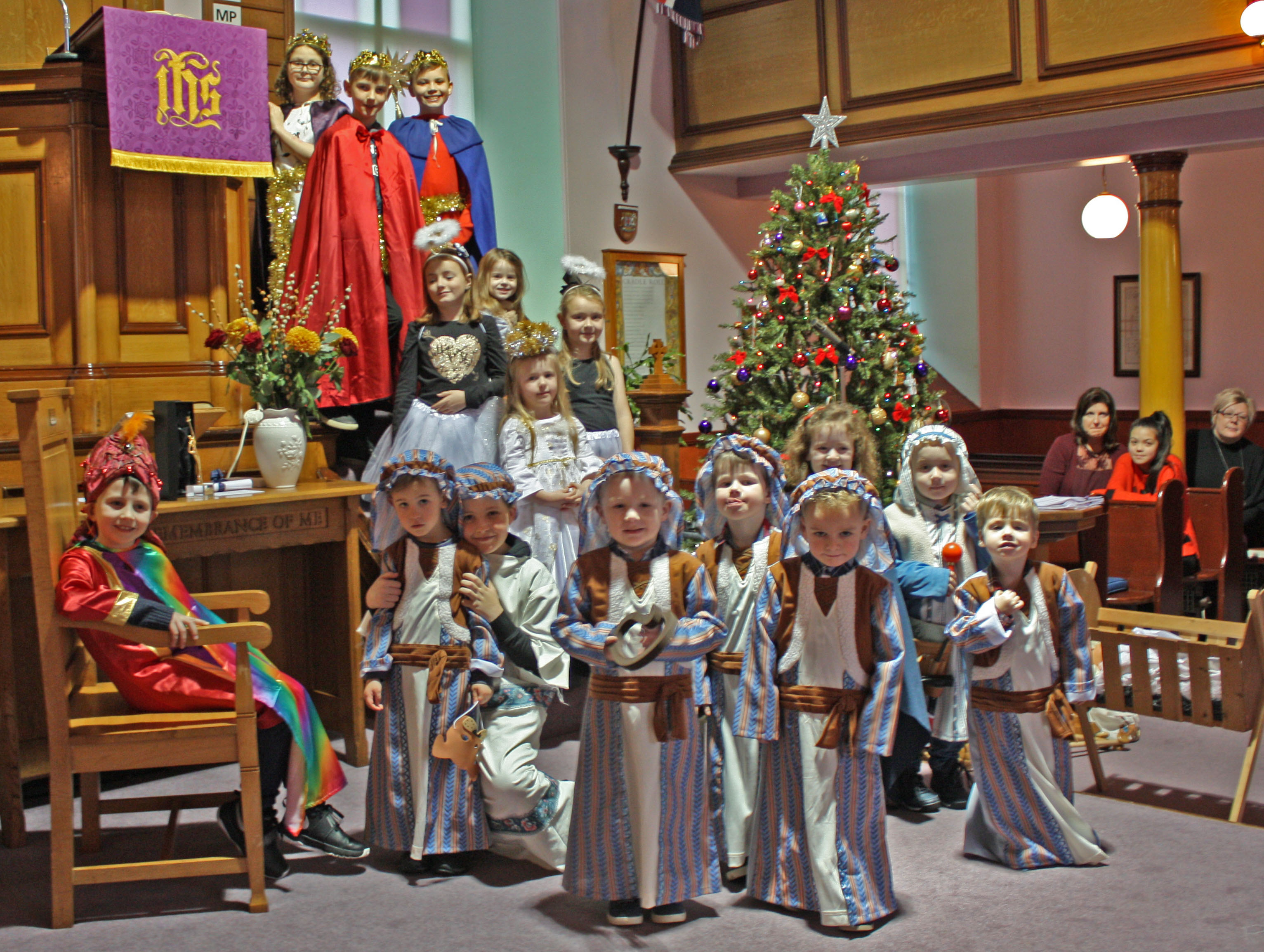 Lorna Ross presented Erin Buchan with the Betty Ross award.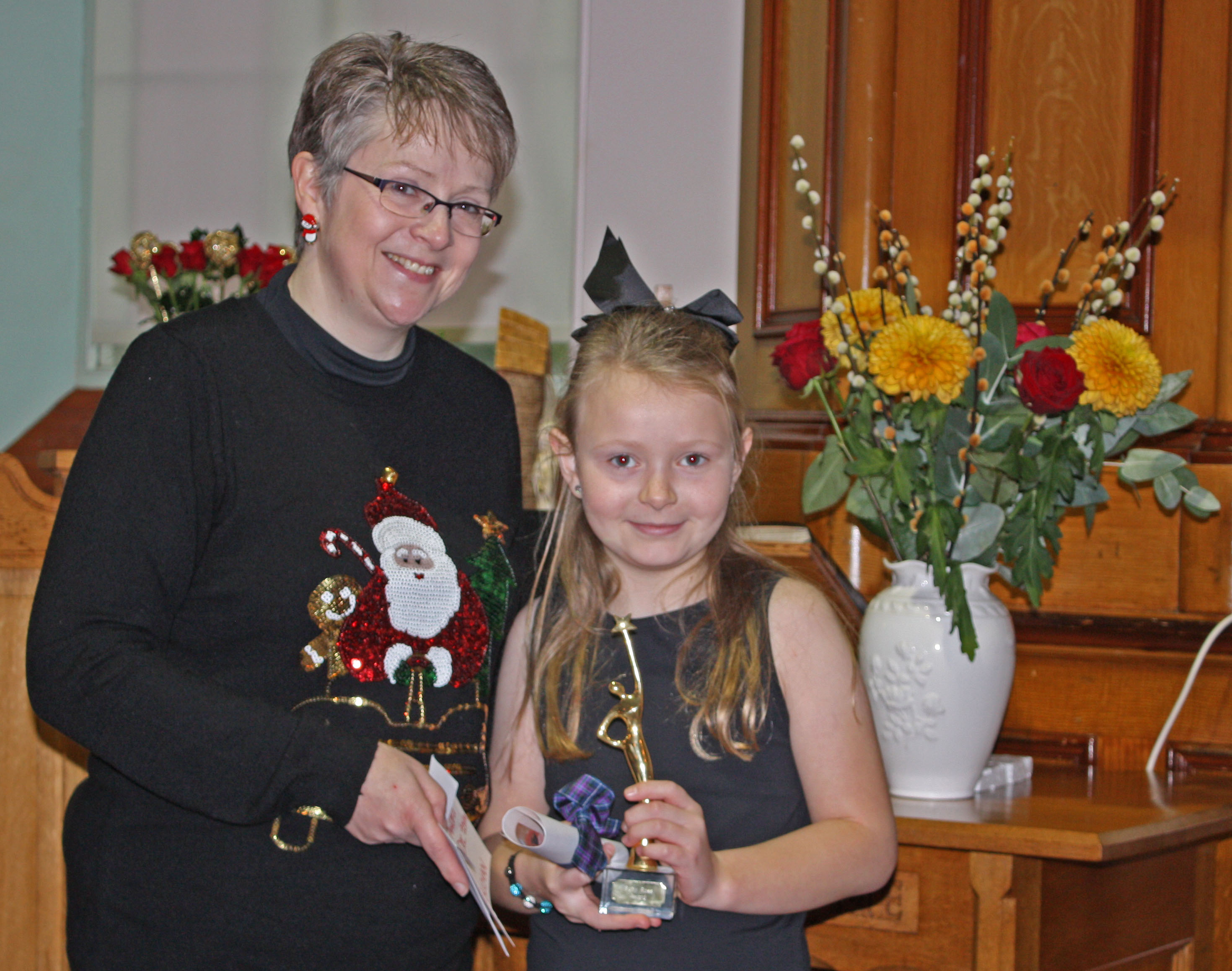 Family Service
At the family service on 8th October 2017 the Sunday School enacted scenes from the story of Joseph and his coat of many colours, which they had been learning about this term.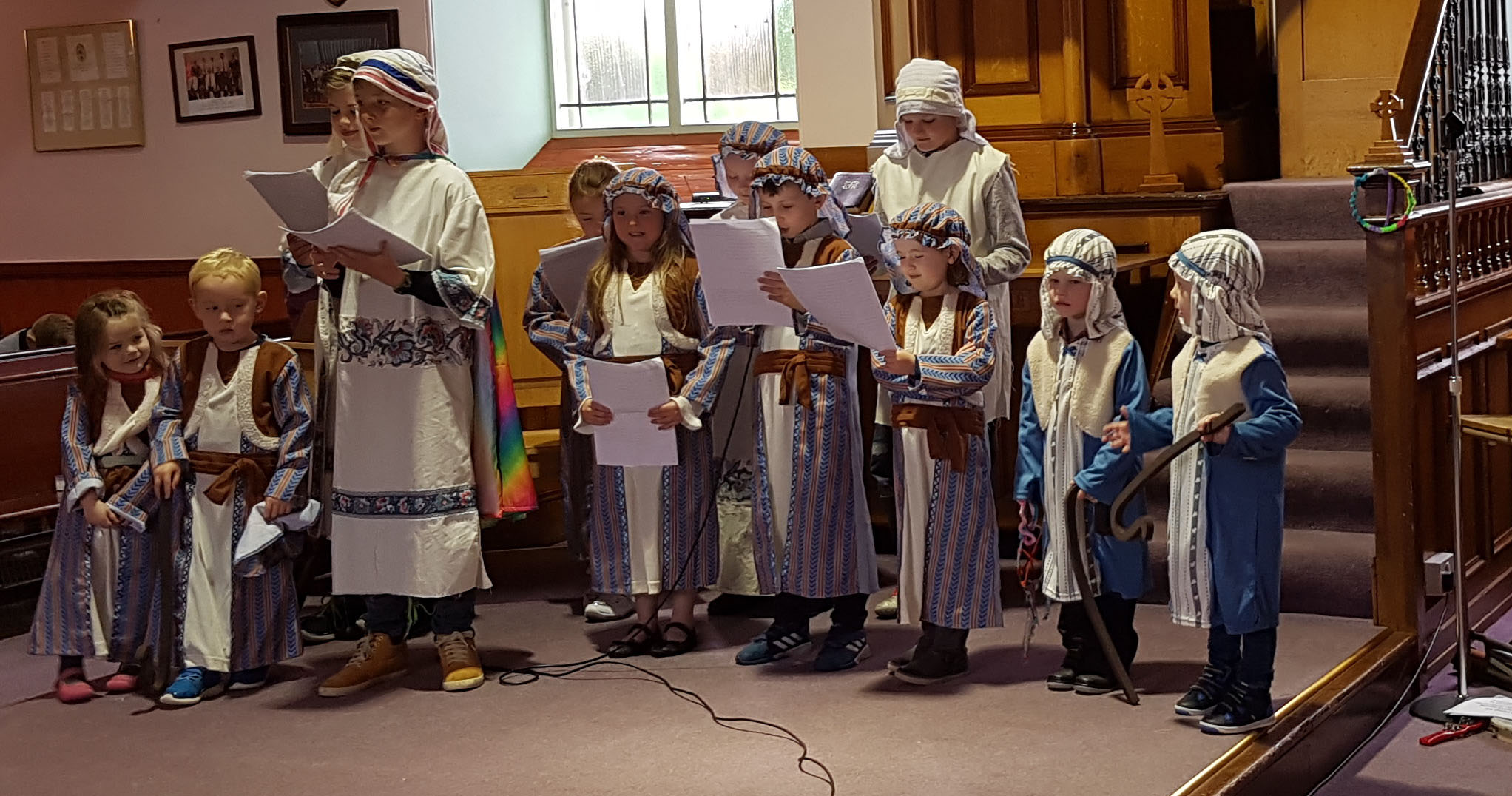 At the same service, George Strachan was presented with the Betty Ross Award by Betty's sister Jean del Testa.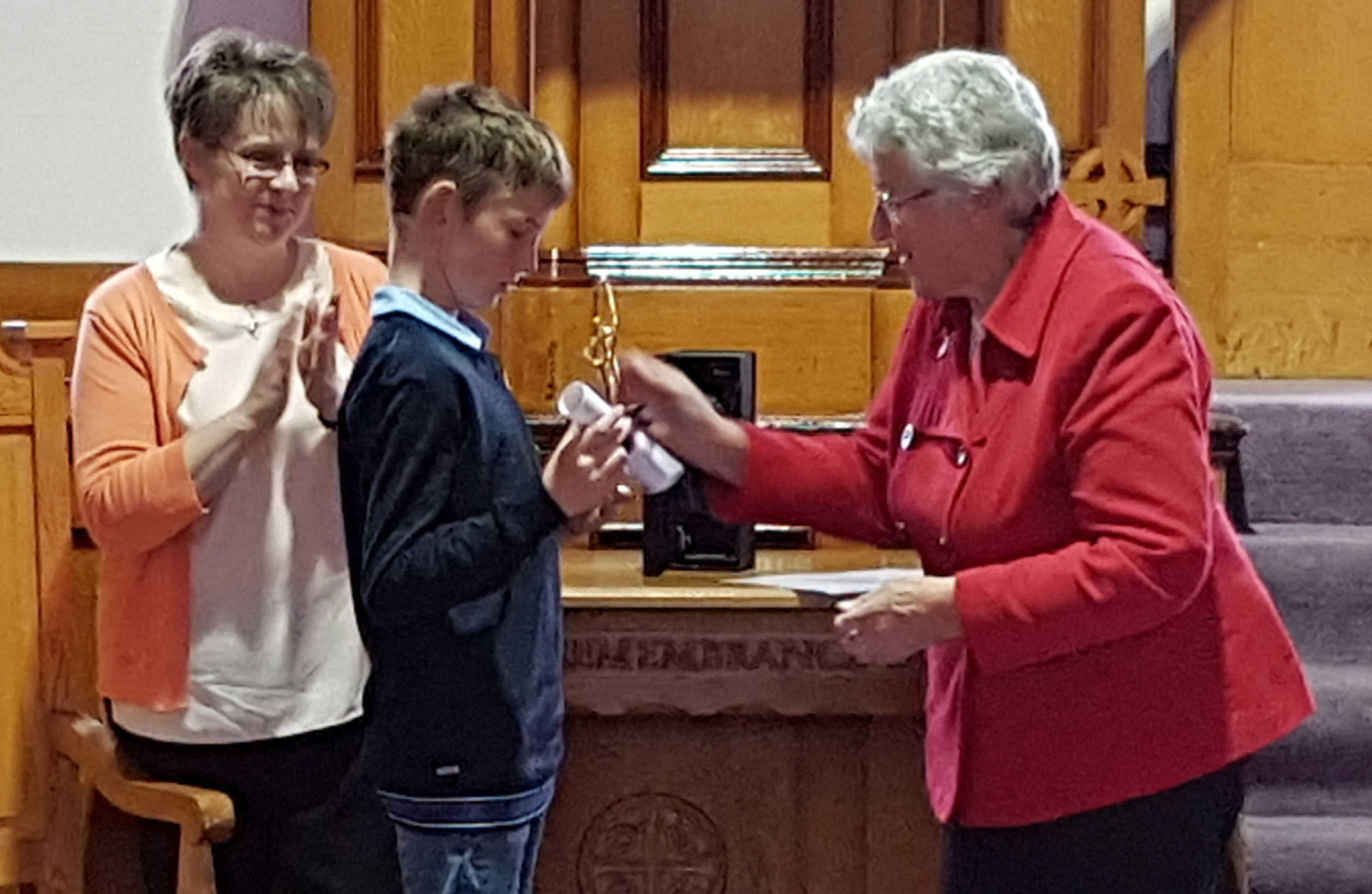 Sunday School prizegiving June 2017