Video:  Presbytery of Buchan – some congregational stories:
(Crimond and Lonmay represented by Mr Tim Barker)
Lonmay Newsletter 24
Welcome to this edition of the Lonmay Newsletter.
It is fantastic news to share that, God Willing, next Sunday 30 August, we are able to meet at 12 noon for a service.  Your district Elder will be updating you with all the details, so I will not duplicate them here. There are three points to share with you:
It is quite understandable and acceptable that some people feel unable to attend at this stage due to the continuing impact of the virus.
It is also understandable and acceptable that some people feel that they would rather wait until 'normal' service can be resumed.
To those who are contemplating coming to church please be assured that the working party have and will continue to do all in their power to follow the government and Church of Scotland regulations and guidelines to provide a safe environment in which to worship the Lord. There will be changes but these have been made to meet the requirements and should not detract from drawing near to the Lord in worship and prayer.
At a recent Kirk Session following the agreement to seek re-opening of the Church the following was raised:
The 'Thought for Sunday' will continue on the same basis.
The Lonmay News will cease to be weekly but will be used to update people on important news.
Tim will produce the texts and 'Thought for Sunday' and will pass to David who will place them on the Lonmay Church Web site.
It has been a very long five months of 'lockdown', and your support, prayers and encouragement during this period has been really appreciated.  Please continue to pray as we move into the next stage and ask the Lord to continue to lead and guide decisions which have to be made.
Just to let you know that Sunday School will NOT be re-opening on 30 August due to new regulations from the government and Church of Scotland.
Blessings.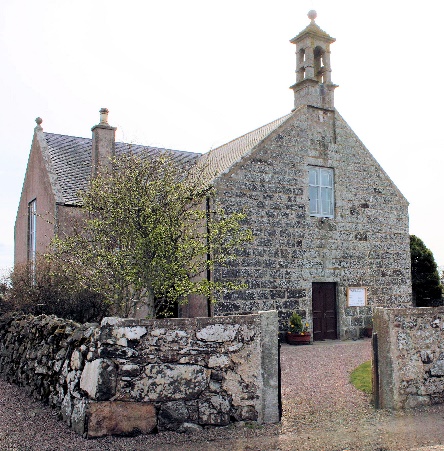 Crimond and Lonmay 14 August 2022
May the name of the Lord be praised." Job 1 v 21
A very warm welcome to the latest edition of Thought for Sunday.
Recently, I was able to attend some of the meetings at 'Keswick in Buckie,' at which Abi (who many of you will recall when he was Minister at Peterhead St. Andrews), was speaking on Job.
You will recall that Job was a very wealthy man – had a large family, with many servants, and thousands of livestock. One day God and Satan were having a discussion, and God referred to Job for his faith. Satan challenged God by requesting him to take all Job's wealth away. God agreed but stated that Job must not be killed. Job lost everything and his body was covered with sores. Friends came to be with him but could only criticise him and were not supportive. On many occasions Job asked 'Why, Why, Why God?'
We were reminded and encouraged to remember that:
God never deserts us.
God never allows us to be tempted above that we are able to endure.
God is sovereign – it is His world and ultimately, He is in control.
God wants us to be honest with Him and not be afraid to tell Him how we are feeling and questioning His apparent silence.
Sometimes God appears to be very silent, and we feel that He is not listening or even interested in our problems. However, often this is because He waits for us to listen to Him. It is when we stop talking that we are in a position to listen to Him. Also, God's timing is always right – never too early and never too late – but precisely in His time.
The encouragement for us today, is simply, whatever problems, worries, concerns we are facing, we are never alone. We may easily identify with Job in crying out to God 'Why'? Take time to listen. God loves you so much and He wants to draw alongside to help and encourage you, but we need to listen to His voice, and to understand what He is telling us. God wants to make us more and more like Him, and He can only do that when we are in a close relationship with Him day by day.