Video:  Presbytery of Buchan – some congregational stories:
(Crimond and Lonmay represented by Mr Tim Barker)
Lonmay Newsletter 24
Welcome to this edition of the Lonmay Newsletter.
It is fantastic news to share that, God Willing, next Sunday 30 August, we are able to meet at 12 noon for a service.  Your district Elder will be updating you with all the details, so I will not duplicate them here. There are three points to share with you:
It is quite understandable and acceptable that some people feel unable to attend at this stage due to the continuing impact of the virus.
It is also understandable and acceptable that some people feel that they would rather wait until 'normal' service can be resumed.
To those who are contemplating coming to church please be assured that the working party have and will continue to do all in their power to follow the government and Church of Scotland regulations and guidelines to provide a safe environment in which to worship the Lord. There will be changes but these have been made to meet the requirements and should not detract from drawing near to the Lord in worship and prayer.
At a recent Kirk Session following the agreement to seek re-opening of the Church the following was raised:
The 'Thought for Sunday' will continue on the same basis.
The Lonmay News will cease to be weekly but will be used to update people on important news.
Tim will produce the texts and 'Thought for Sunday' and will pass to David who will place them on the Lonmay Church Web site.
It has been a very long five months of 'lockdown', and your support, prayers and encouragement during this period has been really appreciated.  Please continue to pray as we move into the next stage and ask the Lord to continue to lead and guide decisions which have to be made.
Just to let you know that Sunday School will NOT be re-opening on 30 August due to new regulations from the government and Church of Scotland.
Blessings.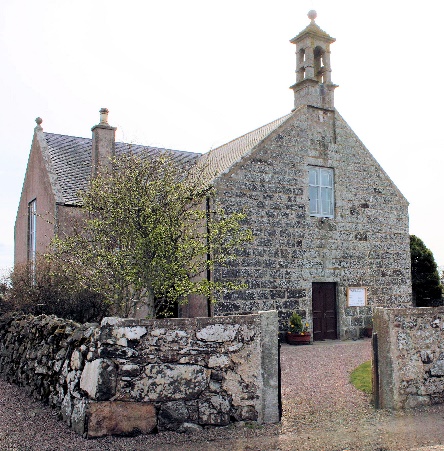 Crimond and Lonmay Thought for Sunday 23 January 2022
'Come let us bow down in worship' – Psalm 95 v 6
Hello everyone, and a very warm welcome to the latest 'Thought for Sunday'.
Today we begin two series!!! One on 'worship' and one on 'obedience'. Instead of running with one series at a time, the plan is to alternate each week between the two, so as to keep them both 'fresh'.
In the series on 'worship' we will explore the format of worship as recorded in the Old Testament, looking at offerings, the Tabernacle and the Temple. Sharing with sinful worship before moving on to the New Testament. Worship was different because of what Jesus did on Calvary. We will explore why we come to church (or watch on Zoom), what our expectations of attending a service are, and what we bring to a service. It has been really good studying in preparation for this series, and I pray that it will be stimulating and encouraging as we come together.
The other series is on 'obedience'. I still recall my Sunday School teacher, Mrs Talbot, taking many weeks to teach us about the importance of obedience. Primarily this is to Jesus, but also to others. We will look at some of the Bible characters who demonstrate obedience in different ways and see what we can learn from them about our reaction and behaviour.
Last week we mentioned the importance of listening to Jesus, and as we engage with these two topics, let us come with 'open minds', and allow Jesus to teach and lead us through His Precious Word. We may have been Christians for many years and need gently reminding of aspects which we may have taken for granted. Others may be relatively new Christians and need to spend time discovering what Jesus wants of us through worship and obedience.
It is going to be an exciting time, with some changes in the service format to help us engage with the topics in a constructive and helpful way. Please do come and join us and share in the experience together. We need each other to support and help us on this journey.